It's that magical time of year again, fellow gamers. The Electric Entertainment Expo, better known as E3, has just wrapped up, and it was nothing short of a digital spectacle. Fear not for those who couldn't keep up with the whirlwind of announcements or are overwhelmed by the barrage of new game trailers. 
We're here to recap the most exciting developments from E3 2023.
Mortal Kombat 1 – The Eternal Saga Continues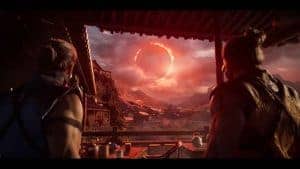 Mortal Kombat 1 emerges as the 12th installment in the Mortal Kombat series. The game continues the combat experience that fans have cherished over the years. With finishing moves and a captivating story, Mortal Kombat 1 breathes new life into the franchise, beckoning players to the arena once more.
Alan Wake 2 – A Long-Awaited Return to the Shadows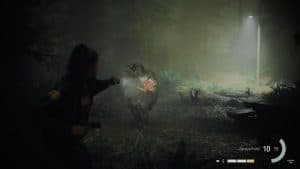 Remedy Entertainment unveils Alan Wake 2, the highly anticipated sequel to the Pacific Northwest thriller. Guided by the storytelling prowess of Stephen King, this adventure introduces players to Alan Wake and his haunting world. Armed with a flashlight and accompanied by Saga, a character trapped in his creation, players embark on a journey that blurs the line between reality and nightmare.
Final Fantasy VII Rebirth – Expanding the Mythos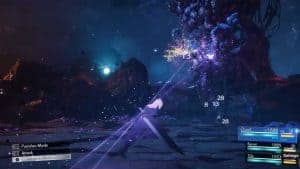 Final Fantasy VII expands further with the arrival of Final Fantasy VII Rebirth. Square Enix treats fans to in-game footage, immersing players in the universe. This episodic mobile RPG explores the FF7 lore, inviting veterans and newcomers on a journey filled with familiar faces, narratives, and gameplay.
Marvel's Spider-Man 2 – Unleashing the Venom
The web-slinging superhero returns in Marvel's Spider-Man 2, facing Venom. Insomniac Games introduces a fresh, original take on the popular villain with an origin story and enhanced gameplay mechanics. With a release date set for October 20, fans eagerly anticipate the encounters in this sequel.
Evolving the Action RPG Experience
Grinding Gear Games takes action RPG enthusiasts on a journey with Path of Exile 2. Building upon its predecessor, this sequel promises a dark, immersive world filled with monsters and environments. As players navigate the hallways and marshes, they can expect an evolved combat system and a narrative that keeps them engaged.
Sonic Superstars – A Nostalgic Sonic Adventure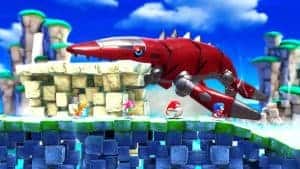 SEGA brings back the beloved blue blur in Sonic Superstars, a 2D adventure that pays homage to Sonic's classic roots. With environments and the ability to play as Sonic, Tails, Knuckles, or Amy Rose, players can team up with friends for a cooperative experience. Sonic Superstars aims to recapture the magic of Sonic Mania, offering fans a journey filled with platforming and charm.
Throne and Liberty – Forging a Medieval Fantasy Realm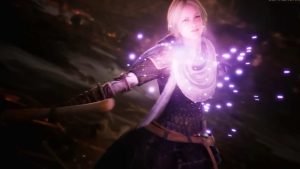 NCSOFT presents Throne and Liberty, a free-to-play action MMORPG set in a medieval fantasy world. With gameplay and a combat system, players will engage in battles influenced by factors such as weather and landscapes. As you explore this realm, forge alliances, and face enemies, prepare to immerse yourself in a world brimming with adventure and the pursuit of glory.
Lies of P – Unraveling a Twisted Tale of Pinocchio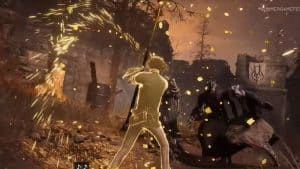 NeoWhiz Games and Round8 Studios invite players into Lies of P's enchanting yet haunting world. This unique Soulslike game offers a reimagining of the Pinocchio story, where players assume the role of a puppet created by Geppetto. Trapped in a web of lies and intrigue, you must navigate a dark, twisted version of turn-of-the-century Paris, where your choices shape the narrative. Lies of P promises to be a memorable gaming experience with its intriguing premise and visuals.
Immortals of Aveum – Harnessing the Power of the Everwar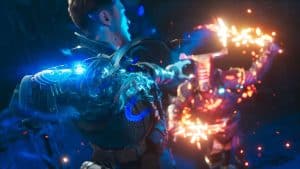 Prepare for an epic sci-fi/fantasy showdown in Immortals of Aveum. Developed by Ascendant Studios, this first-person shooter thrusts players into the role of a special muscle wizard combating the evil forces of the Everwar. With visuals, a grappling mechanic, and a world teetering on the brink of destruction, Immortals of Aveum invites players on an adventure filled with action and mayhem.
The Excitement Beyond Games – A Glimpse into the Future
While the Summer Game Fest 2023 primarily focused on gaming, it also provided a glimpse into the future of entertainment. From the announcement of The Witcher Season 3 to the collaborations and events in popular titles like Street Fighter 6 and Call of Duty, the gaming landscape continues to evolve and expand. These ventures into television, film, and cross-platform experiences demonstrate the interconnectedness of the gaming industry with other forms of media, promising possibilities for the future.
The Return of the Classics
Retro gamers rejoice! Several well-loved franchises announced their return. From the platforming perfection of Super Mario to the complex strategies of Starcraft, it's clear that companies are tapping into the nostalgia factor. They're not simply reskinned or remasters either; these are full-fledged reimaginings, injecting new mechanics while maintaining the essence of the originals.
Indie Games Steal the Show
The true show-stealers were the indie developers who dazzled us with their unique and innovative ideas. Games like 'Harmony's Echo,' a beautiful, story-driven puzzle game, and 'Reclaim Earth,' an environmentally-themed strategy game, are perfect examples of how indie games continue to push the envelope regarding creativity and design.
Next-Gen Console News
Recent updates have provided glimpses into the upcoming generation of gaming hardware. Sony and Microsoft have shared intriguing teasers of their next-generation consoles, highlighting notable improvements in specifications and compelling features. These developments have generated a sense of anticipation within the gaming community. The future of gaming is heading in a more advanced direction, with enhanced performance and visual enhancements on the horizon. Thanks to improved processing capabilities and upgraded visuals, players can expect a more refined and immersive gaming experience. While further details are still emerging, these new consoles signify a significant progression in gaming technology, paving the way for an exciting era in interactive entertainment.
E3 2023 has been a rollercoaster of epic reveals, jaw-dropping trailers, and tantalizing teasers. From the advancements in VR to the return of our beloved classics, it's clear that the gaming world is not just evolving; it's revolutionizing. So buckle up, fellow gamers, because we're in for quite a ride.