In a notable achievement for the fighting game community, Street Fighter 6 has gained considerable popularity, drawing over a million players shortly after its release. The latest addition to the renowned Street Fighter series, developed by Capcom, has performed well and established itself as a significant contender in the fighting game genre. With its engaging gameplay, impressive visuals, and positive feedback from critics and players alike, Street Fighter 6 has solidified its position as a noteworthy title.
Success in Numbers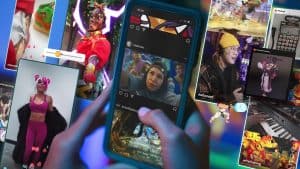 Street Fighter 6's rapid rise to success demonstrates the franchise's enduring appeal. Within three days of its launch, the game surpassed one million players, setting new standards within the industry. The entire Street Fighter series, spanning multiple generations and platforms, has now sold an impressive 50 million copies worldwide. This achievement highlights the ongoing popularity of Street Fighter among gamers of all ages.
Capcom, the developers behind Street Fighter 6, expressed gratitude to the loyal fanbase that contributed to this milestone. As a token of appreciation, they rewarded all Street Fighter 6 players with a special in-game gift: the coveted "Just Picked Up SF6" title card. This gesture acknowledges the players' support and adds exclusivity to their gaming experience.
Positive Reception
The success of Street Fighter 6 is not only reflected in its player count and the positive feedback it has received from critics. With an average rating of 92% on Opencritic and a 9/10 rating from our editor, it is evident that Street Fighter 6 has resonated well with critics and gamers. Its enjoyable gameplay mechanics, appealing visuals, and well-crafted roster of fighters have captivated players, resulting in a "very positive" reception from 90% of user reviews on Steam.
Street Fighter 6's triumph extends beyond its sales figures and critical acclaim. The game has set a new record on Steam, boasting the highest concurrent player count for a fighting game. With an impressive 70,573 concurrent users, Street Fighter 6 has outperformed its competitors, including renowned franchises such as Tekken and Mortal Kombat. This achievement solidifies Street Fighter's prominence in the fighting game genre and positions it as a must-play title for enthusiasts and casual gamers.
A Promising Debut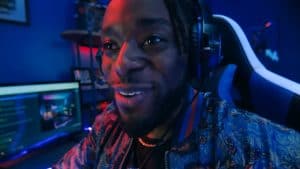 Street Fighter 6 made its highly anticipated debut on June 2, 2023, simultaneously launching on multiple platforms, including PlayStation 4, PlayStation 5, Xbox Series X, Xbox Series S, and PC. From the moment it entered the gaming arena, it received positive reception and generated enthusiasm among players worldwide. The game's success was exemplified by its swift rise to the top of the UK game charts within its first week.
The success of Street Fighter 6's debut can be attributed to various factors. Its reputation as a well-established franchise attracted a dedicated fan base eager to experience the latest installment. The game's engaging gameplay mechanics, and visually appealing graphics captivated players when they stepped into the virtual arena. Street Fighter 6's ability to cater to newcomers and seasoned veterans ensured its widespread appeal.
The Evolution of Street Fighter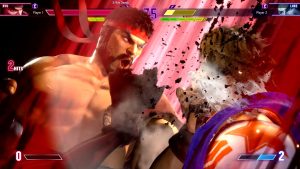 Street Fighter 6 represents a significant evolution for the franchise. Building upon the foundation laid by its predecessors, the game introduces new gameplay mechanics, improved graphics, and a diverse roster of fighters. From returning fan favorites like Ryu and Chun-Li to new additions that breathe fresh life into the series, Street Fighter 6 offers a well-rounded fighting experience that appeals to many players.
Street Fighter 6's success lies in its compelling single-player experience and thriving competitive Scene. The game has become a battleground for skilled players to showcase their abilities and engage in intense, high-stakes matches. With its fluid combat system, strategic depth, and dedicated online modes, Street Fighter 6 provides an ideal platform for competitive gaming, fostering a passionate community that continuously pushes the boundaries of skill and innovation.
The Impact on Gaming Culture
Street Fighter 6's success goes beyond mere numbers and gameplay. It has profoundly impacted gaming culture, solidifying its place as a cultural phenomenon. The game has sparked a renewed interest in the fighting game genre, attracting both newcomers and veterans alike. Its competitive scene has become a hub for E-sports enthusiasts, fostering a sense of camaraderie and healthy competition among players from around the world.
Moreover, Street Fighter 6 has ignited discussions and debates within the gaming community, encouraging players to analyze strategies, share game tips, and engage in friendly rivalries. Online forums and social media platforms buzz with excitement as players eagerly discuss their favorite fighters, iconic moments, and memorable matches.
Future Potential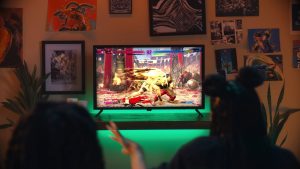 As Street Fighter 6 continues to captivate players and make its mark on the gaming landscape, the future holds promise for the franchise. Ongoing support from Capcom, including regular updates, balance patches, and new content additions, ensures the game's longevity. Additionally, the success of Street Fighter 6 reaffirms the enduring appeal of the fighting game genre, setting the stage for further innovation and exciting experiences in the years to come.
Street Fighter 6's success extends beyond its sales numbers and critical acclaim; it has also invigorated the fighting game community and left a lasting impact on the world of E-sports. The game's release has sparked excitement among players, leading to discussions, strategy sharing, and friendly competitions within online forums and social media platforms. The passionate community surrounding Street Fighter has found a new home in Street Fighter 6, fostering a sense of camaraderie and collective growth.
Join the Battle in Street Fighter 6
Street Fighter 6's achievement of attracting over a million players is a testament to its engaging gameplay, established heritage, and ongoing popularity. Street Fighter 6 has firmly established itself as a noteworthy contender in the fighting game genre, with its solid performance, positive reception, and impact on the competitive Scene. As the legacy of Street Fighter continues to evolve, the future promises exciting possibilities for both the franchise and the passionate community that supports it. Prepare for an enjoyable journey through the streets of fierce competition as Street Fighter 6 continues to inspire players worldwide.