Valorant's Agent 21 officially has a name: Harbor. Harbor should arrive in Act 3 of Episode 5 and teases for this latest character have begun to drop in-game and via Riots socials.
This page acts as a comprehensive breakdown of all the leaks, rumors, and speculation regarding the next Agent as we look forward into the next Act.
When Will Harbor Release?
The newest Agent, Harbor, will likely release alongside the next Act update (Episode 5 Act 3), which is scheduled to release on October 18th, 2022.
What Type of Agent will Harbor be?
There are currently 6 Duelists, 5 Initiators, 4 Sentinels, and 4 Controllers, with the latest 4 Agents being part of the former 3 categories. The last Controller released was Astra in Patch 2.04 on March 2, 2021 — and Harbor is set to be the next Controller.
With the teaser image, the various water-based terminology usages within the blog post, including "blue ocean of opportunity", "We've let this soak long enough", and "I don't want to flood you", and the newly released image of Harbor (at the top of the page), it appears that Harbor will have a strong affinity/connection to water, as well as the ability to block off sites with a wall of water, deflecting projectiles in the process, similar in nature to Astra's Ultimate.
Another tease on Valorant's Twitter account seems to hint at Harbor's signature ability, supposedly called "Bubble", with a video of a device being deployed from a motorbike. The bubble-shaped water wall and motorbike visible in the most recent teaser image further solidify the theory.
A newly released trailer for Harbor has been posted on the Valorant YouTube channel, which displays many of Harbor's new abilities in a stylish cinematic fashion, such as the bubble sphere in the image below.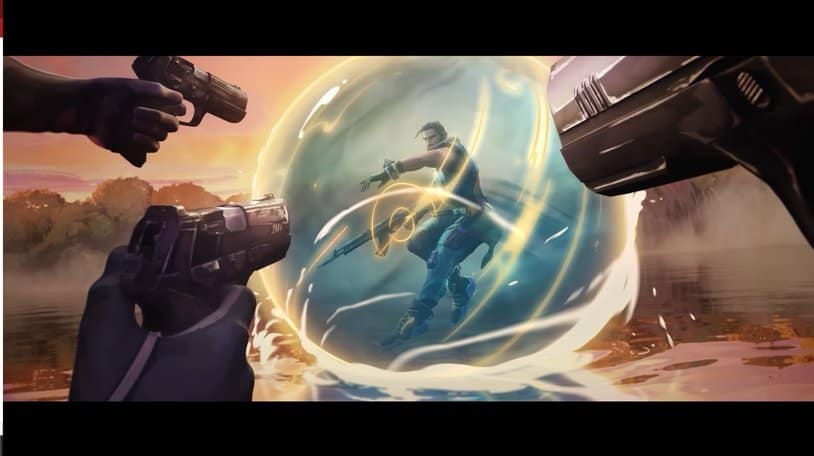 Previous Harbor Teases
Valorant dataminer ValorLeaks had determined that the next Agent had the internal production name "Mage." Furthermore, Patch 5.03 placed an in-game email in the basement of the Range.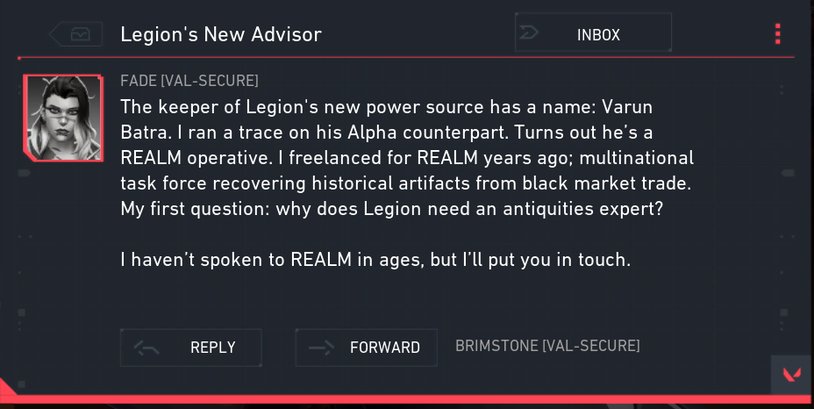 Within one of the latest State of the Agents, Riot further teased Harbor. An image was shared, which you can see above, as well as a short phrase "Jald hi milte hain." which roughly translates to "See you soon". We now know officially that Harbor's name is Varun Batra (hinted at in other teases), which is an Indian name with links to Hinduism, specifically the god who controls the ocean.