Try Every Gun And Find The Ones You Like
Like most Call of Duty games, Modern Warfare includes a whole lot of guns. You'll encounter most of them during the course of the campaign and the cooperative Spec Ops mode, each time with various attachments equipped, and that gives you a chance to try them out before you get into competitive matches. As you rank up in PvP matches, you'll eventually unlock more guns, and it can be tempting to power through with the first gun you land on, but try to spend some time experimenting with everything you unlock to see what works best for you. Being flexible with weapons, and knowing a little about how every gun feels, will allow you to pick up other guns on the battlefield when you're in a pinch. It'll also help you to know how to customize your loadout to respond to the opposing team's approach and prepare for what your team needs.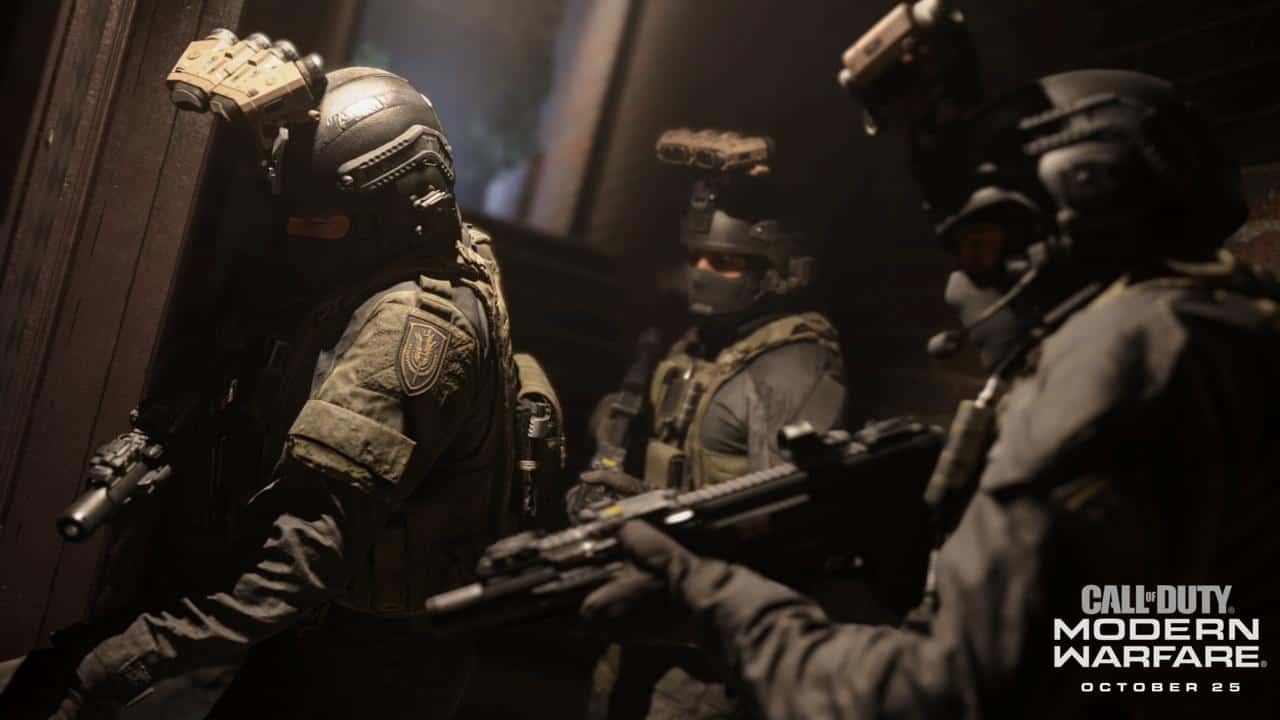 Let The Campaign Teach You Tactics
Modern Warfare features a campaign that is often a little more intimate than past Call of Duty games. Some levels are smaller, with fewer enemies, and place an emphasis on careful movement and tactics, rather than on mowing down waves of bad guys. These missions are actually a great opportunity to learn a few skills you can take with you into multiplayer matches. Your campaign squadmates will encourage you to work together as a team to clear rooms and check corners, and that's a great strategy throughout multiplayer to help you avoid getting ambushed as you enter a new place. Use the campaign to learn how to deal with hidden enemies and unfamiliar locations to help keep you alive when you take on other players in multiplayer.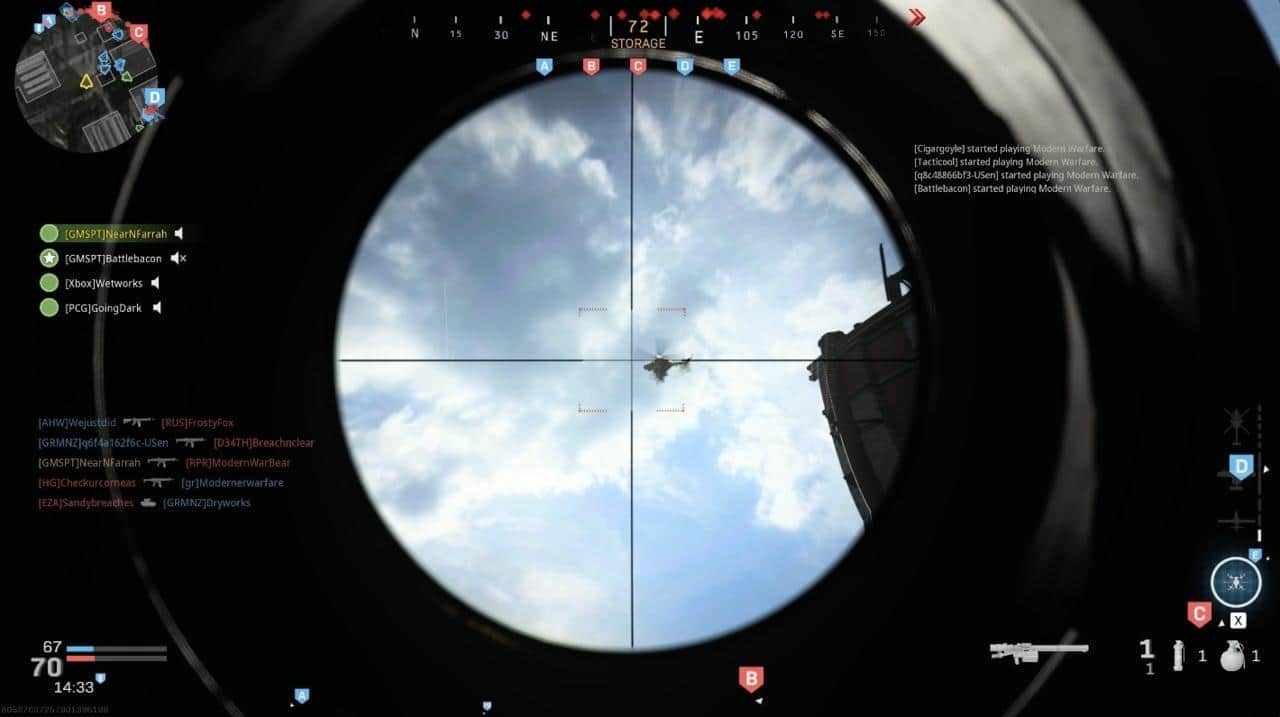 Use Launchers To Take Down Vehicles
In multiplayer, controlling your enemies' information can be extremely important. A lot of the killstreaks that may be used against you give your opponents an advantage by providing intel on your team's location. Personal radar helicopters and UAVs are easy to unlock and can turn the tide of a match, but you don't have to wait for them to expire–you can actively shoot them down for points.
If you're not the kind of player who wants a backup weapon in their secondary slot, consider equipping a launcher instead. Several can lock on and track vehicles, allowing you to shoot down aircraft. Being proactive and knocking out UAVs as soon as they arrive on the scene can take away an opposing team's advantage and rob someone of a killstreak, all in one go. Plus, you get points for yourself when you shoot down UAVs. At the very least, you want to have someone on your team acting as the designated aircraft-destroyer to help you keep an even playing field with the enemy–or a slanted one, if they don't have anyone to shoot down your UAVs.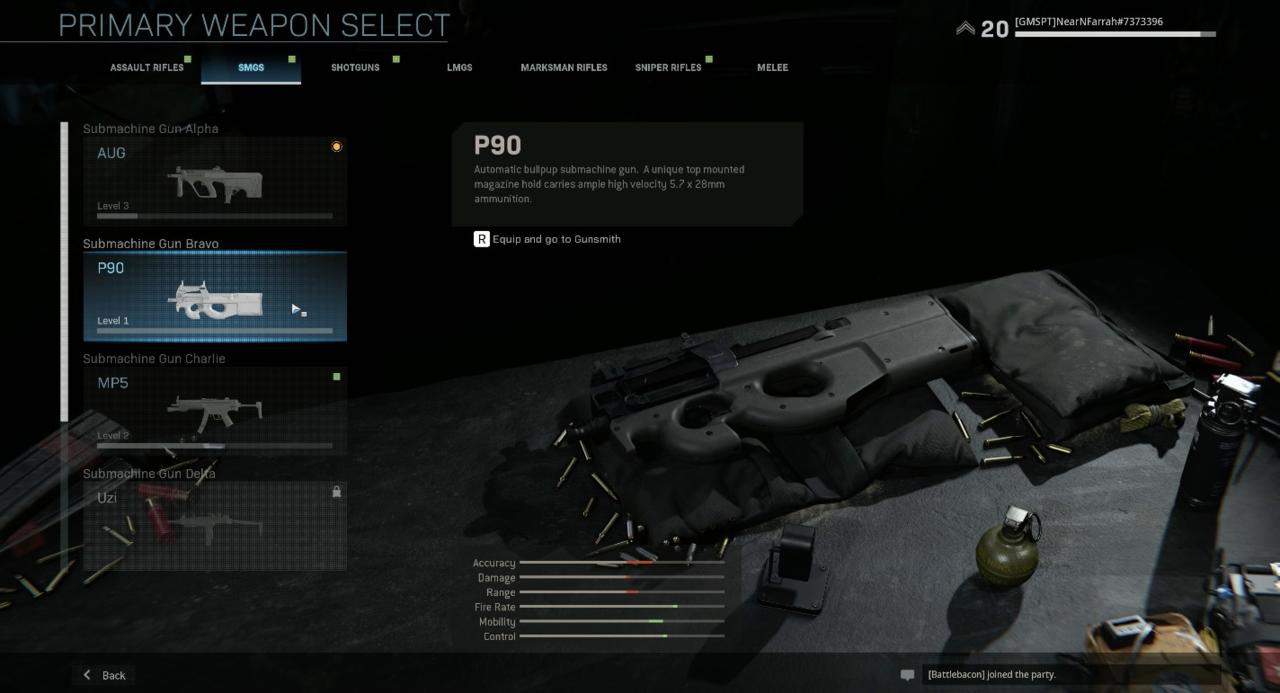 Invest In Your Favorite Guns
As you play Modern Warfare's multiplayer, you'll level up and unlock new guns. But you can also level up specific weapons by repeatedly using them, which gives you new attachments that can change how your guns work and help you adjust them to your specific playstyle. Those attachments can take a while to unlock, however, so you'll want to be selective with the guns that you put your time into. You should also invest some time into a variety of weapons to help you tune guns for different situations. The Gunsmith menu shows you everything you have unlocked and everything you can unlock for various weapons, and also gives you a sense of the strengths and weaknesses of each attachment and perk. Do some planning ahead to get the stuff you want on your favorite guns, so you don't waste time leveling up a weapon you'll ultimately abandon or doesn't feel right on the battlefield.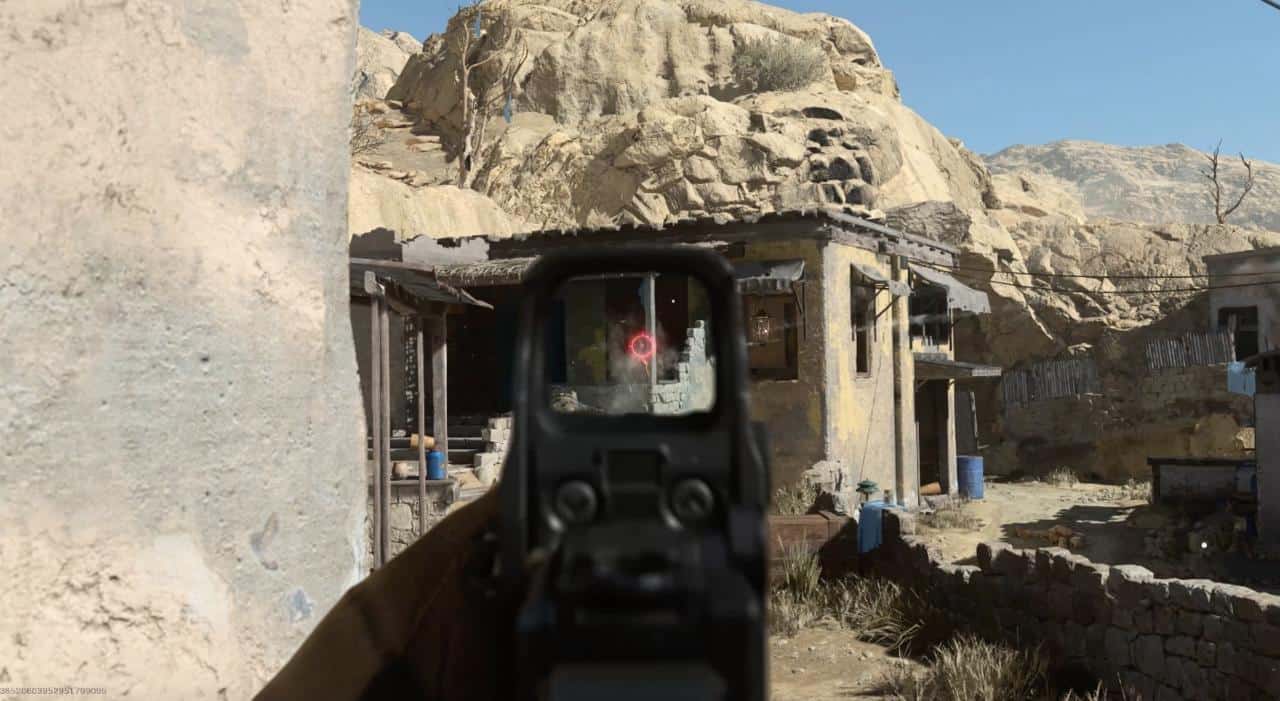 Reload While Aiming
It's a minor change, and yet a pretty profound one: Modern Warfare allows you to reload while you're aiming down your gun's sights. This can be essential in the heat of battle for maintaining a bead on opponents, since for the first time, you don't have to stop and pop a new magazine into your gun before you can reacquire your target. Keep this in mind as you play, as it's counterintuitive for people with a lot of FPS experience. But you should also remember its drawbacks: aiming down sights slows your movement speed significantly and can make you vulnerable. You shouldn't reload while aiming all the time, but it is an ability you can use in a lot of situations to help you land more kills.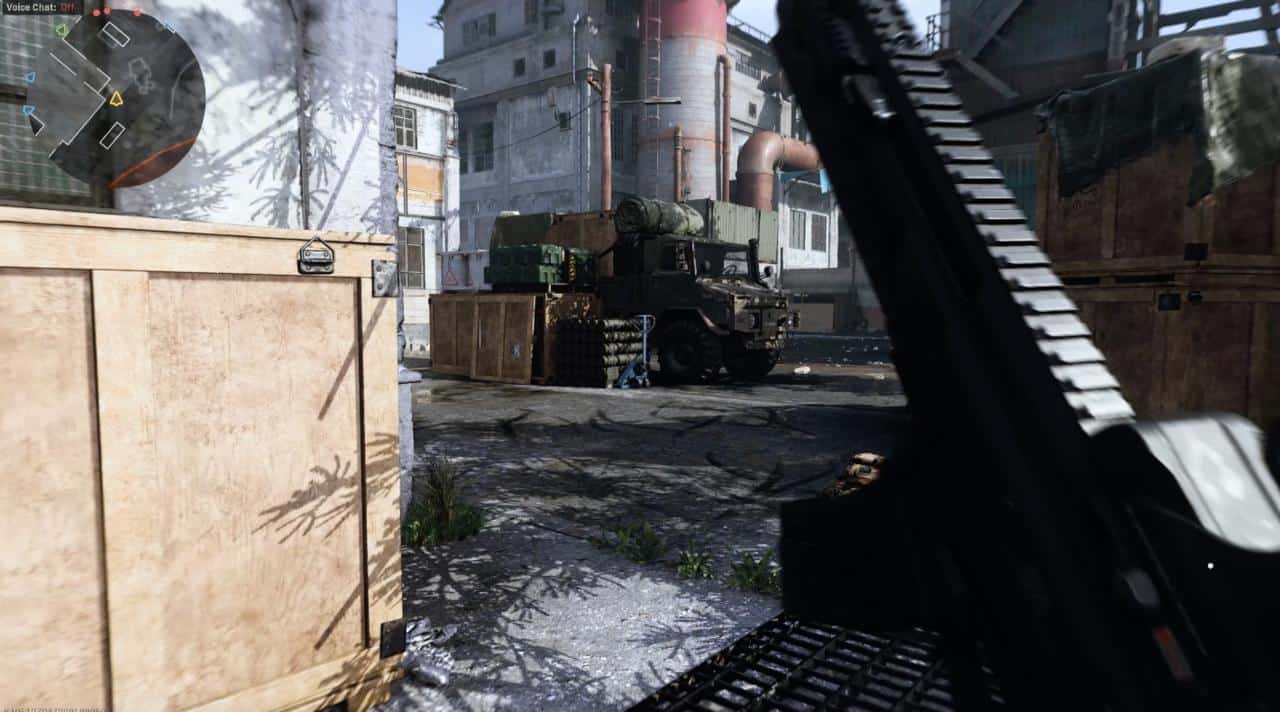 Use Your Speedier Sprint
You actually have two sprint speeds in Modern Warfare. Your usual sprint speed is activated by tapping the sprint button, but you can actually go a little faster in emergencies by double-tapping sprint. This can get you out of harm's way a little quicker, but it has drawbacks; you'll raise your gun out of position in order to get more movement speed, and that will make you slower in getting back into a fight. Still, when avoiding fire, crossing open ground, or trying to get into cover, a little extra boost can be enough to keep you alive, so try to keep the capability in mind for when you get into trouble.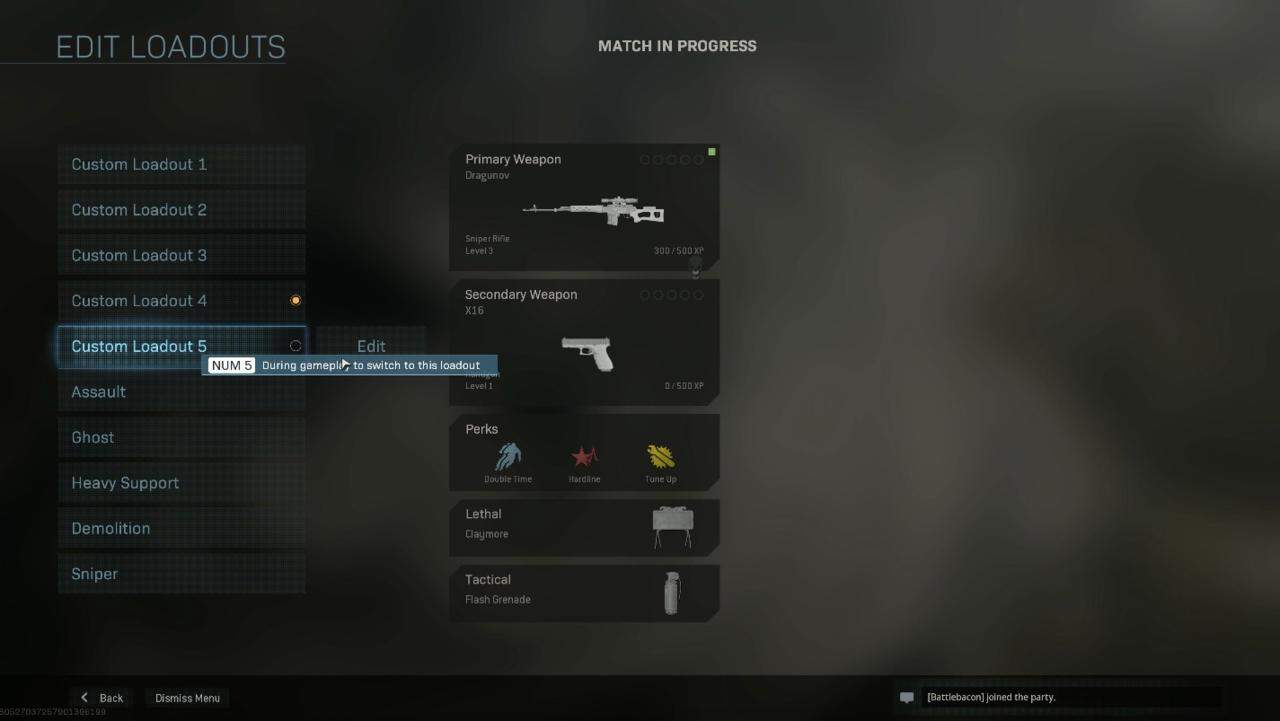 Create Loadouts For Different Modes
Some perks, guns, and attachments are better for one multiplayer mode over another. For instance, you shouldn't bother equipping scopes on your guns when playing in NVG mode–the night vision goggles on your face block your ability to look through a scope, so you're better off using an attachment that will let you move or raise your gun to aim more quickly. The perk that highlights when you've been sighted by an enemy you haven't seen is great for Realism mode, which removes the heads-up display on your screen. There's also a perk that can convert your killstreaks into scorestreaks, allowing you to earn them from doing things that help your teammates, if kill-to-death ratios aren't your strongest suit. Take some time to mess around with each of the game modes and learn their differences, and then create a loadout that works for you for each one. You'll be more successful if you tailor your gear to your circumstances than if you try to use the same loadout in all situations.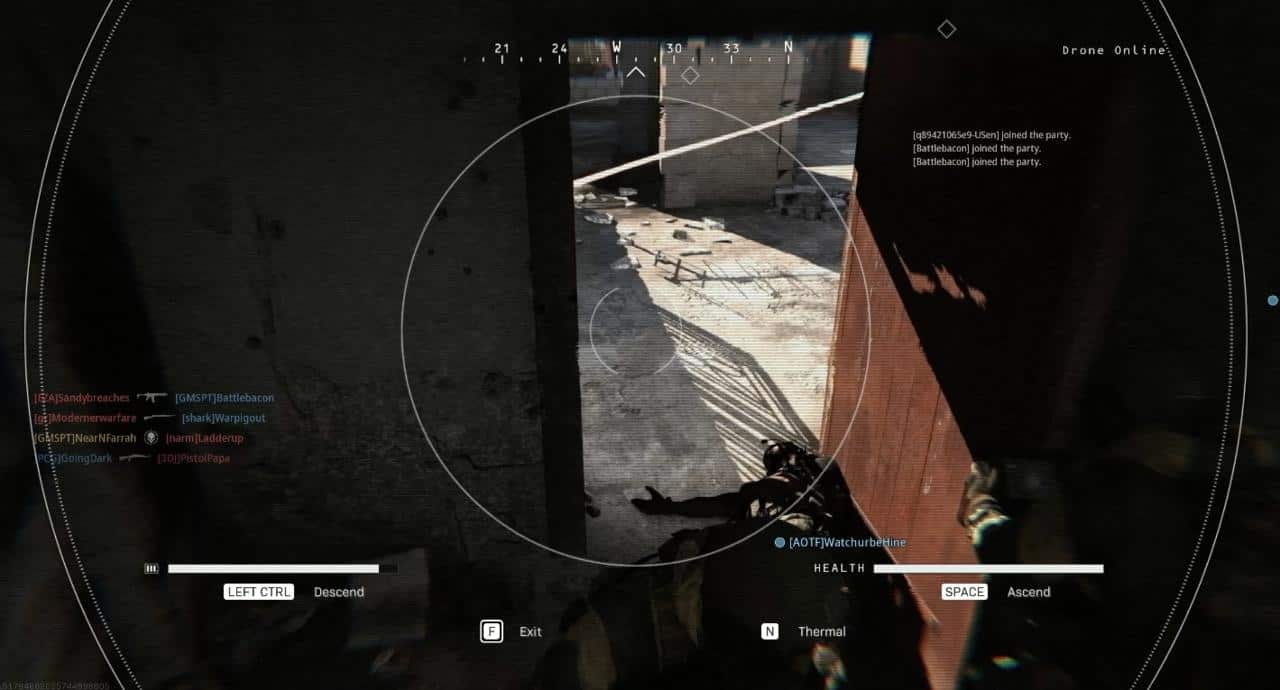 Don't Forget Your Field Upgrades
Modern Warfare adds a new piece of equipment to your loadout in the form of Field Upgrades. These are similar to killstreaks, in that you can deploy them in the middle of a battle to get an advantage. Unlike killstreaks, Field Upgrades become available after a certain amount of time, rather than once you've killed enough other players or scored enough points. They generally give you ways of helping out your teammate by scouting enemy positions or laying down cover, so don't sleep on them; the quicker you use a Field Upgrade, the quicker you get your next one.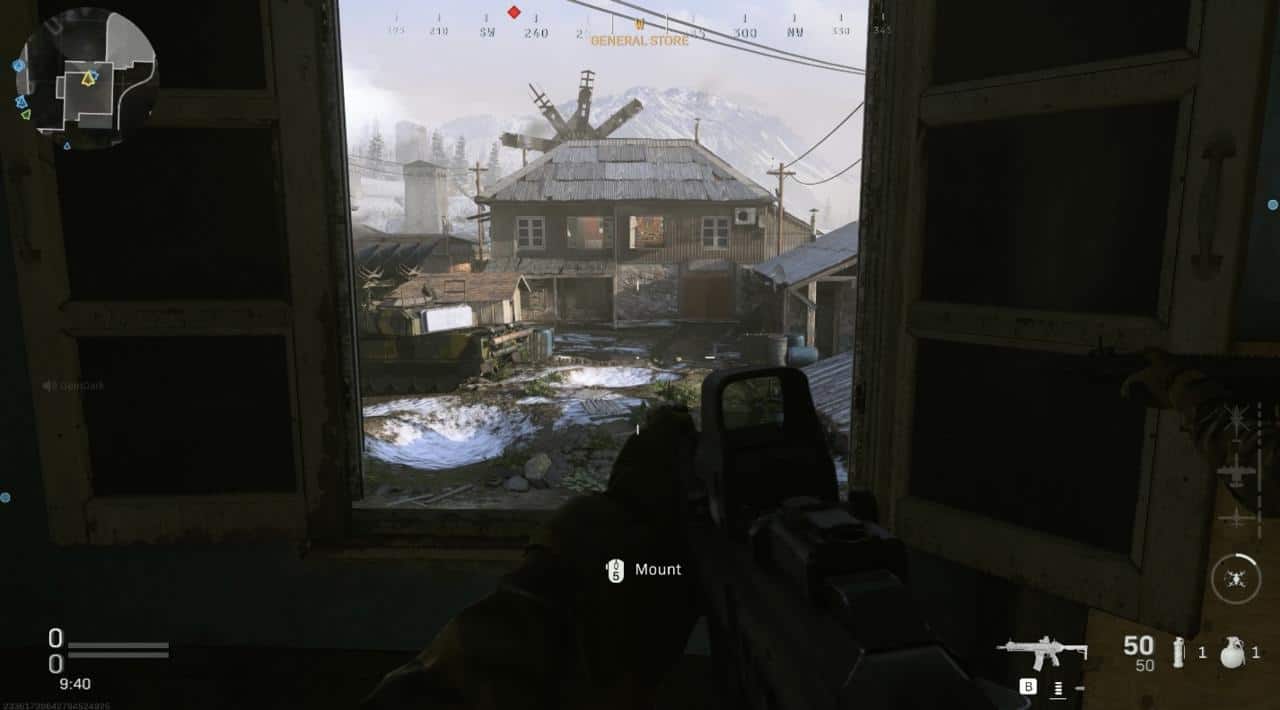 It's Okay To Go Camping
Maps have been designed in Modern Warfare with a different focus from past Call of Duty games. Instead of funneling players broadly toward each other along three lanes, maps include free-standing buildings and a lot of locations for possible engagements. Because of the way maps are set up, you'll find a lot of out-of-the-way places and high ground where you can get sightlines on enemy approaches. All that's to say that camping is a viable strategy in Modern Warfare, and it's worth exploring each of the maps to find good spots where you can take cover, watch for opposing players, and get the drop on them. By the same token, you'll want to use caution as you move around any of Modern Warfare's maps, because there are plenty of windows and platforms where a sniper could be waiting for you. It's a good idea to make use of killcams after you die to learn where other players have decided to hole up.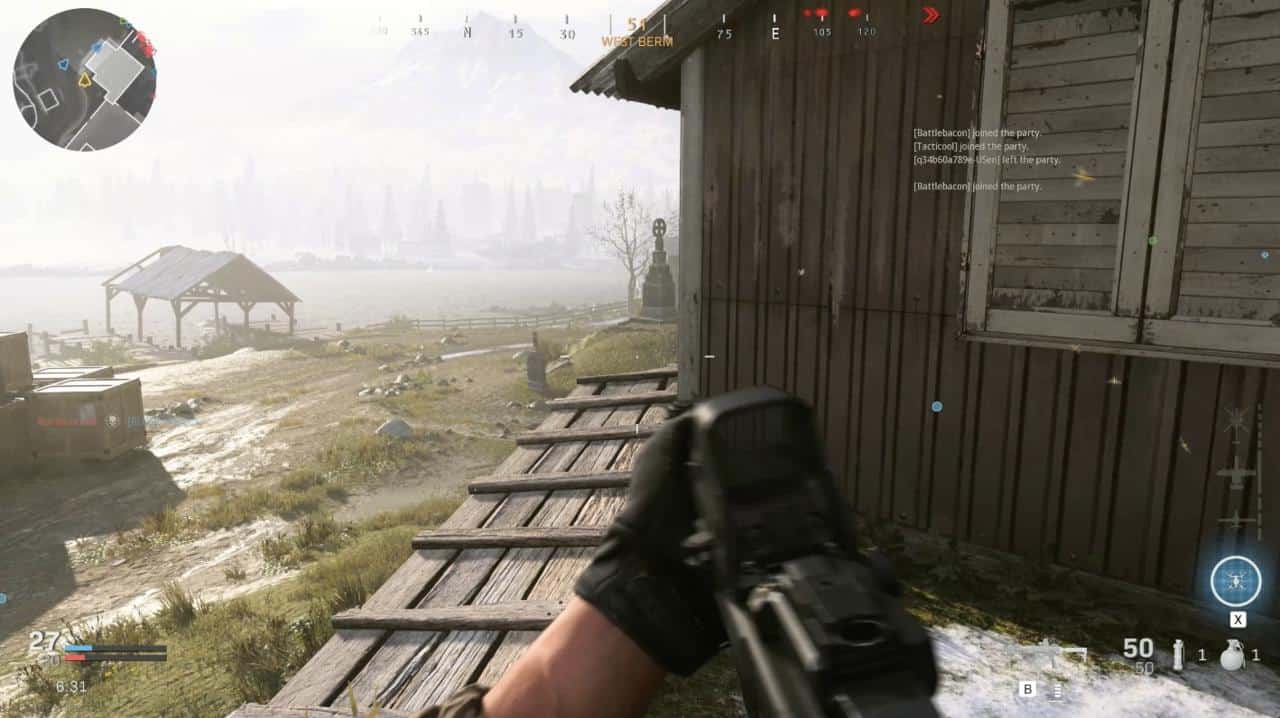 Look For Alternate Paths And Climb
Camping is a big part of Modern Warfare's map design, but so is taking campers down. Just about every high location or out-of-the-way room also includes multiple paths to reach it. You can generally find ways to climb up to windows or slip in through broken walls, thanks to Modern Warfare's new mantling ability. That can allow you to flank enemies or ambush snipers. If you're having trouble dealing with a dug-in combatant, try approaching from a different direction or circling around a structure to look for another way in. By the same token, keep your eyes open for less-obvious paths to high locations so you're not spotted getting into your own camping position.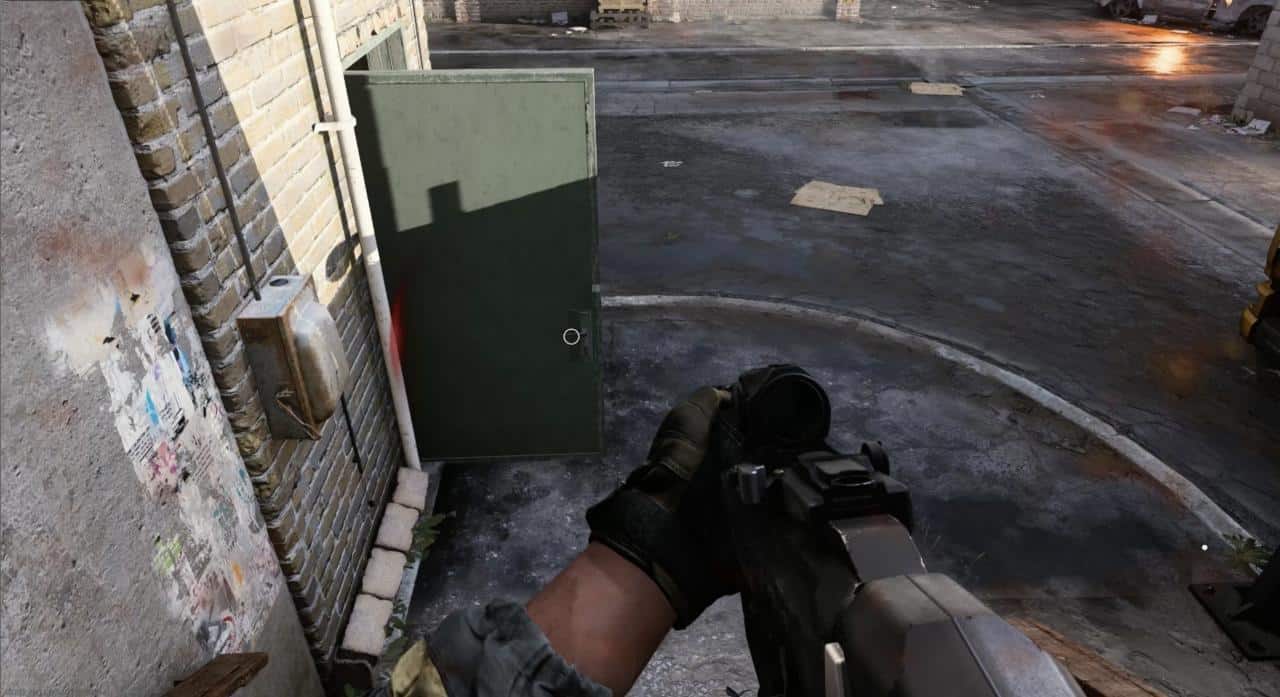 Use Doors Strategically
The interior locations of Modern Warfare's maps mean that doors are a big part of their design. For the first time in a CoD game, you'll be going in and out of doors as you fight, which offers some tactical advantages. You can run through any door to basically kick it open, resulting in a loud noise but giving you a potential surprise advantage against anyone inside. On the other hand, opening a door while aiming down sights will let you peek inside carefully and even throw in a grenade or a flashbang. Listening for opening doors is a great way to know if someone is sneaking up on you, and using doors strategically can draw enemies to a location or allow you to move in undetected. And of course, you can shoot through doors if you catch anyone sneaking up on you, as well. Keep doors in your area in mind as you play the game; you can use them in a bunch of different ways to your advantage.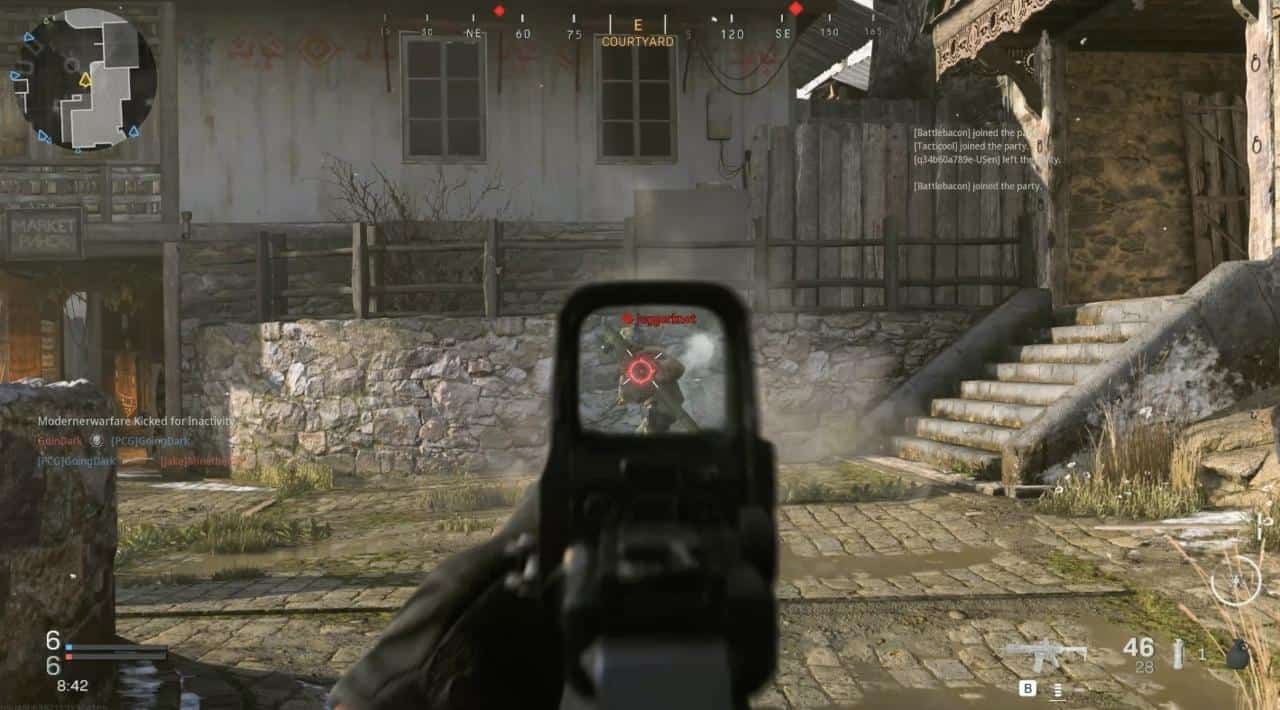 Turn Up Your Volume (Or Play With Headphones)
Since there's no minimap or radar most of the time in Modern Warfare multiplayer matches (that changes when you use killstreaks like UAVs or personal radar), situational awareness is essential for winning matches. We've already discussed how doors can give you information about where players are on in a match, but sound in general can be extremely helpful in locking down enemy positions. Infinity Ward has refined the game's sound technology quite a bit, and it can give you a whole lot of information that can help you stay alive and defeat other players. That means you'll want to use headphones or good speakers to get the most out of Modern Warfare's sound design. It can give you a serious advantage as you compete.