Since 2020, Geoff Keighley's Summer Game Fest has become a staple in the gaming industry, captivating gaming enthusiasts worldwide and filling the void left by E3. As E3's demise seems permanent, the Summer Game Fest remains steadfast and promises to deliver one of the most significant gaming events of the year. Get ready to embark on a thrilling journey of gaming delights.
A Festival of Streams: Four Days of Non-Stop Gaming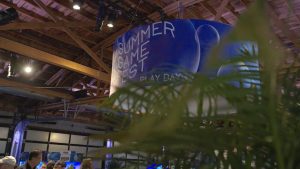 The Summer Game Fest is different from your typical hour-long showcase. It's a grand celebration that spans four days, featuring eight exciting streams that will keep gamers on the edge of their seats. Starting on Thursday, June 8, the festivities kicked off with Geoff Keighley's massive showcase at 3 PM EDT/Noon PDT, setting the stage for an exhilarating gaming event filled with game reveals and updates.
Indie Delights: Day of the Devs and Devolver Digital
Following the opening night, the Summer Game Fest shifted its focus to the indie gaming scene. At 5 PM EDT/2 PM PDT, Day of the Devs took center stage, shining a spotlight on indie games from renowned studios like iam8bit and Double Fine. This segment provided a platform for these talented developers to showcase their innovative and captivating titles, immersing viewers in a world of creativity and ingenuity. The audience was treated to unique gameplay mechanics, stunning art styles, and heartfelt narratives, reaffirming the significance of the indie gaming community.
And just one hour later, at 6 PM EDT/3 PM PDT, Devolver Digital's annual stream captivated audiences with its distinct brand of humor and irreverence. Known for their offbeat game announcements and good-natured banter, Devolver Digital delivered an entertaining and engaging experience for viewers. The showcase was a delightful mix of game reveals, surprises, and witty commentary, leaving audiences eagerly anticipating what the studio had in store.
Tribeca Showcase: Exclusive Gameplay and Interviews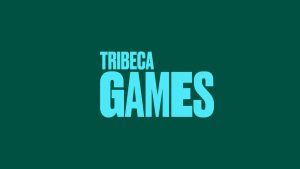 Friday, June 9, featured a showcase hosted by Tribeca at 3 PM EDT/Noon PDT. This event offered exclusive gameplay clips and insightful interviews, providing an in-depth look into the most anticipated games of the future. It was an opportunity not to be missed to witness the magic behind these captivating titles.
Indie Gems and OTK Games Expo: Delightful Diversions
June 10th was dedicated to indie games and captivating presentations. The Wholesome Direct, beginning at noon EDT/9 AM PDT, showcased charming and heartwarming games that warmed the soul. It was a chance to experience the joy and beauty of these unique creations that captured the essence of indie gaming. Later, at 2 PM EDT/11 AM PDT, Asmongold hosted the OTK Games Expo, delivering an entertaining and engaging experience for viewers, blending gaming and entertainment seamlessly.
Grand Finale: Xbox Games Showcase and PC Gaming Show
The Summer Game Fest reached its crescendo with two highly anticipated showcases that left audiences on the edge of their seats. On June 10th, at 1 PM EDT/10 AM PDT, the Xbox Games Showcase took the stage, offering thrilling announcements and insights into the future of Xbox gaming. Viewers witnessed the unveiling of groundbreaking titles, innovative features, and exciting updates, all shaping the direction of gaming on the Xbox platform. It was a moment of anticipation and exhilaration as the gaming community eagerly absorbed every detail and eagerly awaited the arrival of these new experiences.
Following the Xbox Games Showcase, at 4 PM EDT/1 PM PDT, the PC Gaming Show captivated audiences with its lineup of exciting games and exclusive announcements. As the platform of choice for many dedicated gamers, the PC Gaming Show had a lot to live up to, and it certainly didn't disappoint. From breathtaking graphics to immersive storytelling, the showcase provided a glimpse into the limitless possibilities of PC gaming. Audiences were transported to vast virtual worlds, witnessing the power of cutting-edge technology and the creativity of developers.
How to Watch: Join the Digital Spectacle
While attending the Summer Game Fest in person was an option, the majority of gaming enthusiasts tuned in to the event online. To experience the excitement and thrill of the live announcements, they simply visited the Summer Game Fest YouTube and Twitch channels. From the comfort of their own homes, they became part of the electrifying atmosphere, immersing themselves in the world of gaming wonders.
Anticipated Announcements and Exciting Reveals
The Summer Game Fest is a grand festival where rumors and leaks abound. While covering every speculation is impossible, a few exciting reveals have already been confirmed. The Xbox segment, for instance, featured information about the highly anticipated game, Starfield, with Microsoft holding a dedicated showcase immediately after the Summer Game Fest. Gamers could also look forward to the first gameplay glimpses of long-awaited titles such as Mortal Kombat 1, Alan Wake 2, and Cyberpunk 2077's Phantom Liberty DLC. The teaser video released for the Summer Game Fest hinted at the possibility of witnessing gameplay from other highly anticipated titles, including Marvel's Spider-Man 2, Foamstars, and Immortals of Aveum. Additionally, fans of Diablo 4 and Warframe could anticipate exciting announcements about future content.
Speculations and Surprises: What to Expect
Rumors and leaks within the gaming community have raised anticipation for the event's marquee showcases. It is believed that Konami had a significant presence, leading to potential announcements that left fans in awe. Furthermore, whispers of a surprise appearance by Elden Ring, the highly anticipated collaboration between FromSoftware and George R.R. Martin, ignited excitement among gamers. Finally, long-awaited updates on mysterious titles that have been shrouded in secrecy might have been revealed during the Summer Game Fest, leaving fans thrilled and eager for more.
A Countdown to Gaming Bliss
As the Summer Game Fest unfolded, the anticipation and excitement among gamers were palpable. It was a four-day journey through the realm of gaming wonders, where new worlds were unveiled, and adventures awaited. Gaming enthusiasts marked their calendars, set their alarms, and prepared to be captivated by the Summer Game Fest—an unparalleled gaming extravaganza.