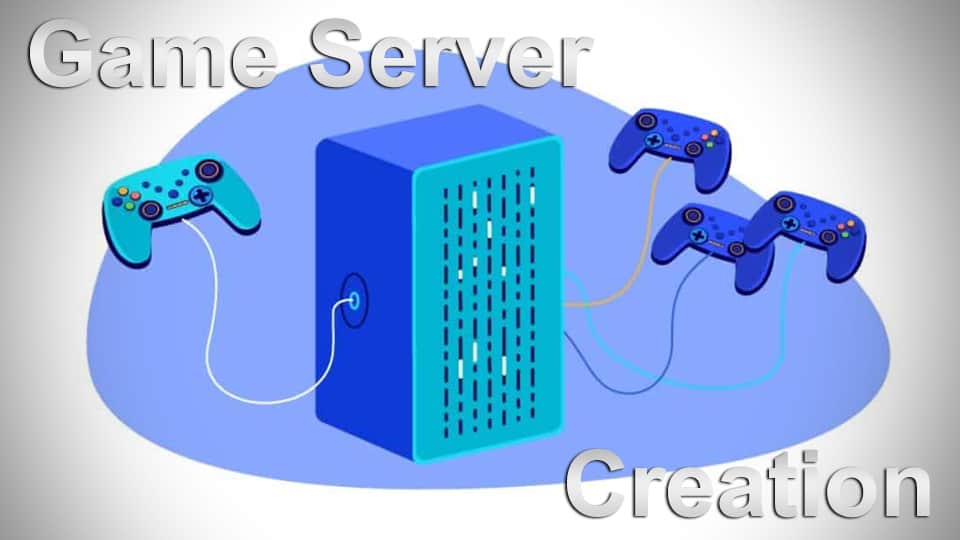 I will help you create a game server for a game of your choice I will walk you through it and show you hoe it is done and help you configure your settings. 
From games such as: 
–  ARK: Survival Evolved 
– Minecraft
– SCP: Secret Laboratory
– Valheim 
Happy to setup most game servers on any platform you have bought or renting.
From minecraft, modded minecraft to other games such as Steam Powered.
Examples 7 Days To Die , Conan, Ark survival etc.
With remote access over ssh/ RDP or web console /SFTP etc.
Simply include the basic config types you want such as : PvP , PvE, or PvPVE
Should it be private or public or password protected. Should there be a whitelist if feature is available?
You should provide the control panel logon info too, or if option ,create a user will all access rights except billing.
You can simple change the password once the work is done to lock out, and reuse it later if assistance is required.
| | |
| --- | --- |
| Item Short Description | Want your own private game server for you and your friends to play on where you control everything? |
| Item Version | 1 |
| Country | South Africa |
| Language | English |
| Featured Video (Optional) | |
| Featured Audio (Optional) | |
| Item Thumbnail (Optional) | |
| Preview Images (Optional) | |
| Item Downloadable File | Array |
| FAQs | |
| Upsell | 36004, 35842, 40799, 36285, 40865 |
| Marketplace Item | Gaming Optimization, Server Set-up & Optimization |
| Delivery Option | Sessions, Services |
| Game | |
| Game Platform | |
| Skill Level | |
| Server Location | Worldwide |
| Streaming Platform | |
| Streaming Software | |
| File Format | |
| Logo Type | |
| Logo Style | |
| Game Genre | |
| Game Style | |
| Game Engine | |
| Suggest other category | |
| URL | |
| URL | |
| Embedded url | |
| Support | |
| Response time (up to) | 1 business day |
| Product supported? | |
| Enable default support policy | Yes |
| Enable iFrame? | Yes |
| Fully responsive | |
| High Resolution | |
| Widget Ready | |
| Retina-Ready | |
| Browsers Compatibility | N/A |
| Plugins Compatibility | |
| Suggest other plugin | |
| Framework Compatibility | |
| Suggest other framework | |
Rating and Reviews
Average Rating
Service stats

| | |
| --- | --- |
| Service Created | June 29, 2022 |
| Delivery Time | 3 days |
| Orders in Progress | 0 |
| Order Completion | 0.00% |
| On Time Delivery | 0.00% |
Related items from the Seller